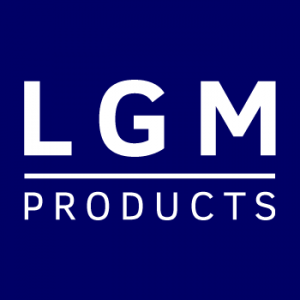 LGM Products provides one of the most comprehensive ranges of fire detection equipment. This includes addressable and conventional smoke detectors, manual call points, fire control panels, smoke beam detectors and flame detectors. Their range of products are suitable for the unique and challenging environments of the oil and gas, marine, offshore markets as well as the heavy industry.
Signaline FT

Signaline FT cables offer a very reliable and low cost solution to fire        detection. Fixed Temperature cables are heat sensing cables which alarm at pre-set temperatures.

With the use of a galvanic barrier Signaline FT can become part of an     Intrinsically Safe circuit offering low cost hazardous area heat detection.

Signaline FT cables are easily integrated into both analogue addressable and conventional fire detection systems.

Alarm temperatures available are 68°C, 88°C and 105°C

 
 
Signaline FT-R

For most day to day applications Signaline FT will offer a perfect solution. However, in areas where oil and corrosive chemicals and gasses are present or where the cable could be exposed to high levels of UV light you may require something with higher protection. Signaline FT-R provides a cost effective solution.

Signaline FT-R uses the same technology and pre-set alarm temperatures as the standard FT cables but comes with an additional nylon outer coating. This will extend the working life of your cable which offers even greater   value for money.

Signaline HD

Signaline HD, unlike fixed temperatures, does not have a pre-determined alarm temperature. Instead the cable detects a rise in temperature. This is achieved via the associated controller continually measuring the resistance within the cable. The controller will provide a Class C response in accordance with EN54 standard for heat detectors.

Signaline HD does not need to be replaced once it has alarmed. Once the cable has cooled it is completely resettable.

 
 
Signaline HD-S

Signaline HD is very good at detecting the early stages of a fire. This    can be vital with expensive machinery and equipment and can save     expensive  repair and replacement costs. However, if the cable is         integrated into machinery you may wish to consider the Signaline HD-S cable. This cable is the same basic cable as Signaline HD but it is coated in a stainless steel braid. This provides high mechanical protection.

This cable is ideally suited to be used in conveyors or escalators.

Signaline SKM-03

Signaline SKM controllers detect heat by measuring the resistance within the Signaline HD cable.

The Signaline HD-SKM-03 is completely self setting and requires no   calibration or on-site adjustment. It will automatically recognise a         significant increase in temperature and provides a Class C response in accordance with EN54 standard for heat detectors. The controller        requires a 24Vdc supply and is equipped with volt free fire and fault relay contacts.

If you wish to make the controller addressable simply use a zone monitor unit or if you operate an Apollo XP95 addressable system please see the controller below.

 
Signaline HD-SKM-03UK

In certain circumstances you may wish to have a set alarm temperature  providing functionality similar to Signaline FT cables but with the re-set ability offered by the  Signaline HD cables. The Signaline HD-SKM-03UK allows just that.

The controller is very similar and just as easy to install as the Signaline SKM-03 but with the addition of a set of DIP switches in the end of line box. The controller will then generate an alarm when 1 metre of cable reaches either 60° or 80° C depending on the DIP switch settings

Signaline HD-SKM-95

The Signaline HD-SKM-95 operates in the exact same manner by   measuring the resistance in the cable to notice a significant increase in temperature. However, this controller is loop powered off an XP95 loop and has its own built in address card. It is fully compatible with any fire control panel operating Apollo XP95 or Apollo Discovery intelligent      protocol systems.

This controller therefore allows numerous lengths of cable different     addresses on a single loop.